What is housing counseling?
In GHURA's Housing Counseling Program, a counselor is assigned to help guide you through various housing challenges.
Some of those challenges include navigating the complex process of buying a new home, trying to avoid foreclosure if you've fallen behind on monthly payments, or seeking redress for fair housing rights violations.
The Housing Counseling Program is a federal program created by the U.S. Department of Housing and Urban Development.
GHURA administers the plan locally, in accordance with HUD regulations, training and certification requirements.
You can find more information at HUD's website below:
https://www.hud.gov/counseling
What can housing counseling do for me?
The Housing Counseling Program provides counseling for the following purposes:
Pre-purchase counseling for those wishing to buy a home

Post-purchase counseling after the purchase of a home
Foreclosure prevention
To obtain rental housing
To avoid eviction from rental housing
Household credit and budget management
Those who suspect they are victims of a fair housing rights violation.
The Housing Counseling Program does not provide financial relief assisting homeowners with late mortgage payments, renters with late rate payments, or other debt obligations.
Housing counselors also do not provide legal advice. If you need legal advice, you will be referred to the appropriate legal services.
How does the Housing Counseling Program work?
Housing Counseling occurs over a series of meetings during which you provide information and documentation on your situation, and a counselor assesses your situation and works with you to develop strategies to accomplish your housing goals.
These meetings can be held in person or remotely via phone or video chat platform such as Zoom.
During counseling you will receive a written action plan that consists of recommended next steps. If appropriate, it will also include referrals to other services within GHURA or services provided by other organizations.
Is housing counseling guaranteed to get me the housing I want / avoid foreclosure or eviction?
Unfortunately, no. The Housing Counseling Program does not have the authority to compel anyone to take or cease an action, does not own or control any housing units, and cannot guarantee a specific outcome.
However, housing counselors are trained and certified to provide knowledgeable non-legal advice to help you achieve your housing goals.
If things don't turn out the way you would prefer, they can also give you suggestions on the next steps to take to help you move forward.
What if I no longer want to participate in housing counseling?
Housing Counseling is voluntary, and you are under no obligation to abide by the advice given by your counselor.
However, if you don't abide by the counselor's advice or don't respond to your counselor's attempt to contact you, the counselor may decide to discontinue counseling.
Further, you are not required to receive, purchase, or utilize any products or services offered by GHURA or by any of its partner organizations in order to receive housing counseling services.
You can quit housing counseling at any time, HOWEVER, other programs may make housing counseling a requirement to participate according to THEIR rules, so it may be a condition of your mortgage or other agreement.
How do I apply?
You can apply by downloading the application, privacy policy, and household finances worksheet below.
You would then complete the application and household finances worksheet and send it via email to GHURA's Housing Counseling Program manager at wtchargualaf@ghura.org.
You can also deliver a physical copy to the front desk of our main office in Sinajana.
Main office hours are 8 a.m. to 5 p.m., Monday through Friday.
Closed weekends and holidays.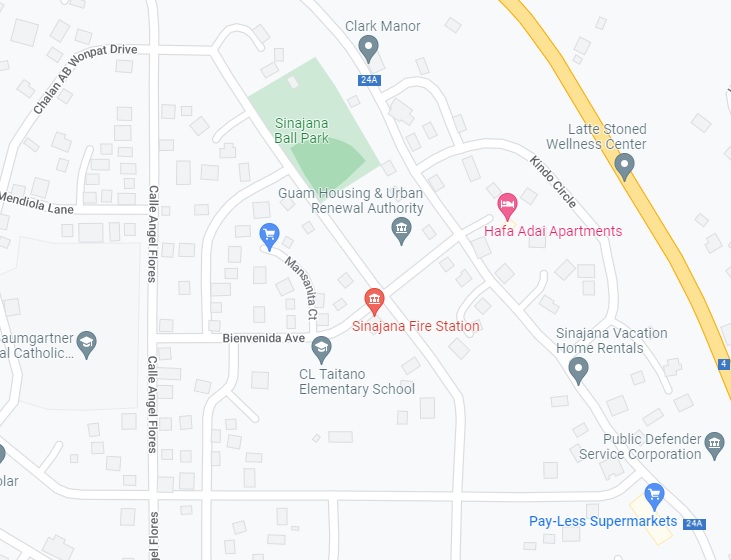 117 Bien Venida Avenue
Sinajana, GU 96910

Tel: (671) 477-9851
Fax: (671) 300-7565
TTY: (671) 472-3701